It's all in your Head: increase your creativity in three steps!
Let's talk about science and creativity. Aristotle used it, Nikola Tesla used it, many of you use your brain functions in everyday life, intelectual challenges, creative work, but sometimes not in its fullest or maybe you have experienced the braincramp? Dr Robyn McMaster, from MITA International Brain Based Center who works with Dr. Ellen Weber, besides leading and doing research with "practical brain based tactics that optimize satisfaction and output at work", is also sharing her insights and tips that stir creativity in business applications. At her science blog, Robyn brings you some ideas that can contribute to questions about certain issues, to increase your creativity and possiblities in your everyday work, and life in general.
Robyn, thanks for the post and I am glad if I made contribution to other folks. This one may inspire. Nice brainstorming!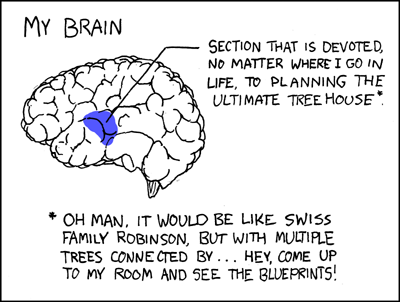 comic by Randall Munroe